Every November writers at all levels come together for NaNoWriMo. "What's that?" you may ask. It's Nation Novel Writers Month. A yearly challenge that encourages authors, from unpublished to multi-published, to crank out 50,000 words in the month of November.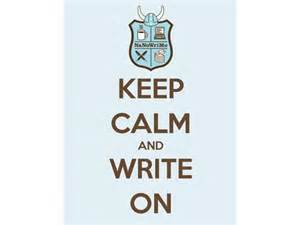 It was NaNo that got me started writing. And NaNo that' encouraged me to keep writing. It's a challenge I look forward to every year to get the creative juices flowing. And I need that this year.
2016 has been a challenge for me on the writing end of my life. You see, I am a fairly new author and have not developed enough faithful readers to make a living at this author thing. Nope, I depend on a 40-hour a week office job. And this year, it's been more than 4o-hour weeks.
After ten and eleven hours days, the last thing I wanted to come home and do was sit in front of a computer for longer. But life has slowed down, leveled-out on the career front and I'm getting more of my time back. So after a hectic year and moving homes last month, I am all set to take on the challenge of 50,000 (hopefully more) words in November.
This will be my fourth year writing during NaNo. Here's how the first four years stacked up.
2013 – 50,718 words
2014 – 65,870 words
2015 – 50,336 words
2016 – TBD
Lifetime word count (before 2016) – 175,464
Only that first book has been published so you see, I've got more on the way for readers to enjoy!
Are you interested in joining the November challenge? Sign up at NaNoWriMo.org.